Archive for October 5, 2019
October 5, 2019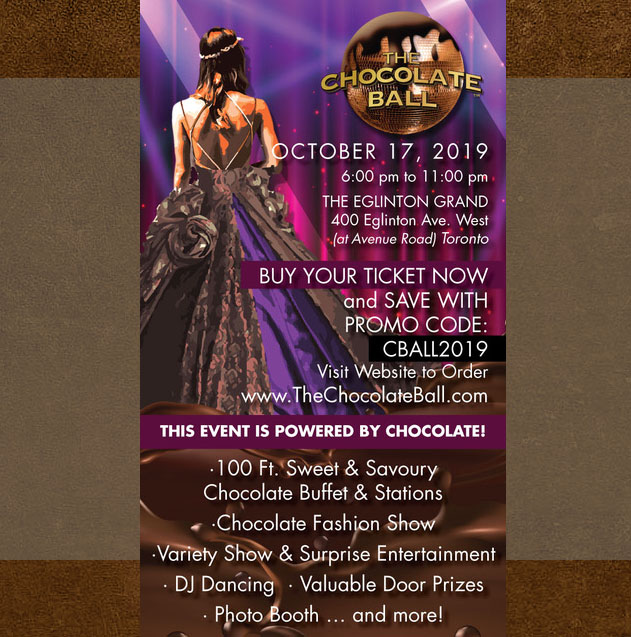 CoCoTURE "50 Shades of Chocolate"
Chocolate Ball
will be held at
The Eglinton Grand
October 17, 2019 from 6:00pm to 11:00pm
as part of the 14th Annual Toronto Chocolate Festival. Once again, chocolate lovers assemble and unite to experience one of the most chocolate events in Canada.

A Chocolate Fashion + Variety Show
Save the date! Buy your tickets now and save now with
PROMO CODE: CBALL2019
at EVENTBRITE: THE 2019 CHOCOLATE BALL
Reserved table tickets are very limited as are the number of general admission tickets due to the total capacity of the venue –
so don't be disappointed – get your tickets early.