Archive for the 'Upcoming Events' Category
October 5, 2019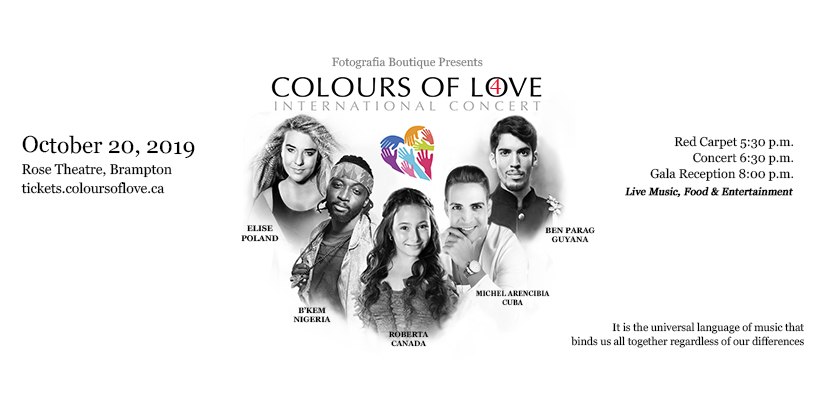 Colours of Love International Concert
Sponsored by Fotografia Boutique
at
The Rose Theatre in Brampton, ON
October 20, 2019 starting at 6:30pm
followed by a
Gala Reception at 8:00pm
A Black-Tie & Gowns evening of glamour, entertainment, food, and drinks.

Reserve your tickets at COLOURS OF LOVE: Tickets.coloursoflove.ca
Tickets will not be sold at the door
Time flies! Don't miss out on the 4th
Colours of Love International Concert.
⁣